Henley Saw Limited
546 Stewart Hill Road
Upper Musquodoboit
NS, Canada B0N 2M0


Phone: 902.568.2980

Fax: 902.568.2518

Email: info@henleysaw.com

"When things go wrong at our mill – as they sometimes do – Mark is available to help us out, providing filing services, replacement blades and advice when we need it most."
~ Doug Brown
General Manager
Lewis Mouldings & Wood Specialties
Home Company Profile Products & Services Customer Service Values & Vision Contact Us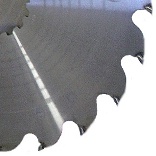 Service - Expertise - Sales
Manufacturing Full Service Saw Filing Shop Product Sales
---
Manufacturing
We manufacture circular saw blades with carbide and stellite tips and band saw blades designed for both single cut and double cut.
At Henley Saw every blade we manufacture is created for the unique requirements of your saws. We work with you, our customer, and listen to your needs, and the result is precision and maximum performance in every blade we make – 100% guaranteed! If, for some reason, you are not satisfied with your blades, simply let us know and we will make the adjustments required to ensure you get the quality and service for which Henley Saw is known.
Please contact us for a manufacturing quote on new blades designed specifically for your saws.
---
Full Service Saw Filing Shop
Henley Saw offers complete circular and band saw blade repairs and servicing. The result is a perfect finish that creates precision cuts. We will also replace your blade's teeth and weld cracks if required.

Our automatic equipment ensures perfect accuracy and sharpness for every tooth on your blade. Each tooth is placed on our automatic top and facer for true sharpness then to our dual side grinder which produces the complete accuracy of your blade.
Double Cut and Single Cut Bandsaws

levelled, tensioned, benched, swaged, shaped, and sharpened

Circular Saws

hammered, tensioned, welded, annealed, and sharpened

tip replacement

strobe sharpening and replacement

Portable Bandsaws

Trim Saws
Tool Sharpening Services for Carpenters and Contractors

Carpenter blades

Chisels

Router bits

Hand saws

Mower blades
If you have other products that require sharpening, please contact us. If it's dull we can probably sharpen it!
If you require blade servicing, contact us for a quote.
---
Product Sales
In addition to our guaranteed service,

we also offer the following products

for purchase:
Saws

Circular Saws and standard size Carpenter Blades

Double Cut and Single Cut Bandsaws

Portable Bands

Filing Room Supplies

Carbide and Stellite tips

Wright machine parts, Armstrong parts

Norton products (wheels, discs)

Babbit (material, melting pot)

Grinding wheels

Saw guides

Coolant

Strobe bars
To receive a manufacturing or service quote from us, whether for new blades designed specifically for your saws or the servicing of your current blades, please contact us. We will respond to your inquiry by mail, fax, or email.
Annual Service Contracts
Contact us today!